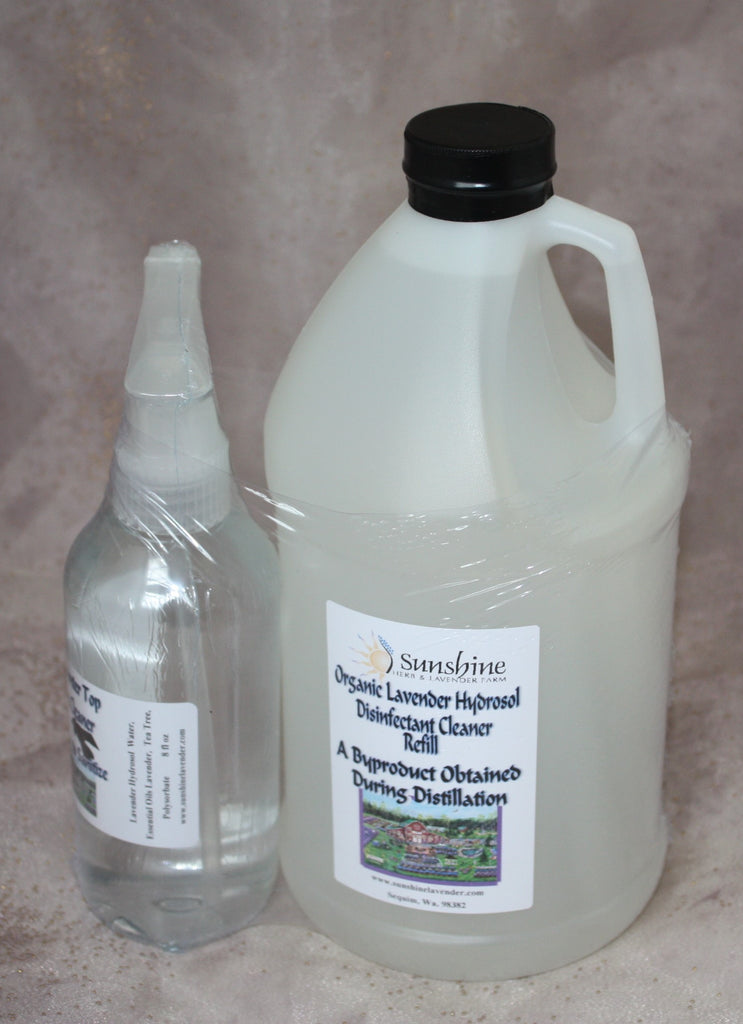 Organic Lavender Hydrosol Disinfectant Cleaner Refill
---
Organic lavender hydosol disinfectant cleaner in a large valued refill size.  This 1/2 gallon comes with a free 8 oz. spray (a $12.95 value).  Use this product to clean and disinfect around your home.  It not only cleans but leaves a light lavender scent.
Ingredients: Hydrosol Lavender Water, Essential Oils.
Note: This product can only be shipped by flat-rate shipping (medium box rate of $13.60).
---
Share this Product